Thursday night was Will's turn for baseball, and his game was at East Union... Home of the Urchins.
This has been the boys' first year to play baseball. Will had to jump right in with kid pitch... He has improved so much over the season.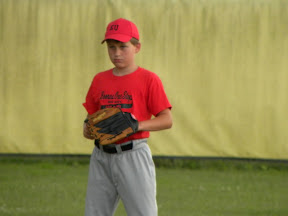 He has made several friends from Scott's school...
Batting has been the biggest challenge by far. When I played softball, my parents would yell, "a walk's as good as a hit!" every time I got up to bat. I think Will can relate!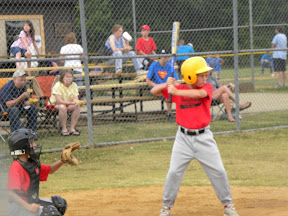 But seriously, a walk IS as good as a hit... You get on base!
We have enjoyed the time at the ball fields this summer, and it has been nice getting to know people in our county.